Spider Mini Crane rental with operator
This mini-crane division was created specially to serve the industrial division. Their main advantage is their small size, so they are used to carry out work where a crane truck or a telescopic crane cannot enter due to space or dimension problems. (Assembly of metal structures, curtain wall assemblies, machinery movements, installation of windows, furniture, works of art, etc.). The smallest mini-crane in our catalog can be accessed up to the door of an office, being very useful in placing furniture.
We consider it of great importance to highlight that our mini cranes, as established in Royal Decree 837/2003 of June 27, which approves the Complementary Technical Instruction MIE-AEM-4 of the Regulations for Lifting and Handling Devices, are registered at the Ministry of Industry and are periodically reviewed and inspected by an authorized control body (OCA). Likewise, our operators are in possession of the official self-propelled mobile crane operator card, thus having the theoretical / practical training required in Annex VII Section 4 of Royal Decree 837/2003.
Telescopic spider mini cranes are really efficient in the placement and mounting of glass and crystal in any type of construction. For this we provide tools such as tweezers and suction cups to facilitate the work of the operators as much as possible. This type of machinery allows you to obtain a perfect result optimizing time and resources allowing you to achieve greater profitability.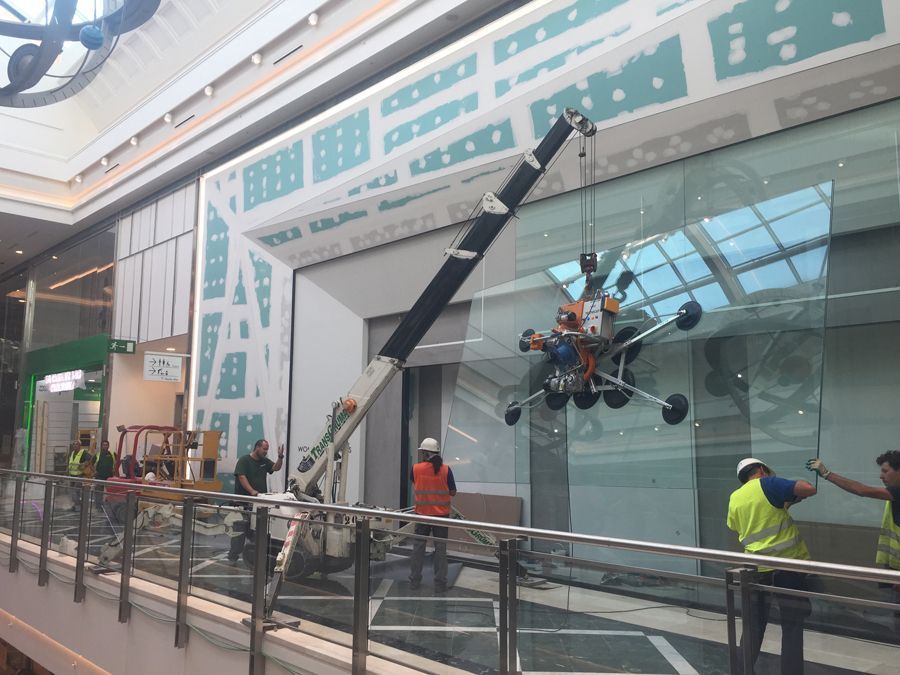 Other applications of Spider Mini cranes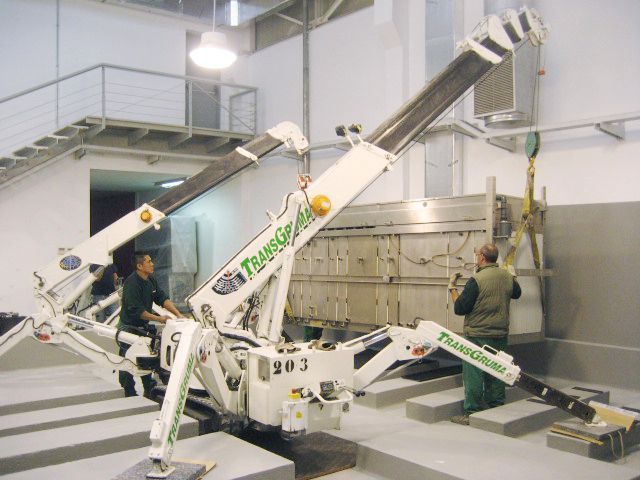 Industrial machinery movement
Telescopic mini spider cranes can work in confined spaces and industrial buildings. This allows maneuvers for the movement of heavy industrial machinery to be carried out with little effort.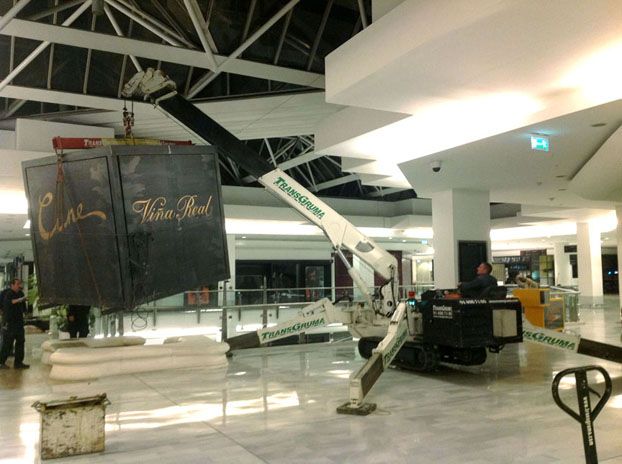 Assembly of fairs and stands
With the telescopic mini spider cranes you can work in shopping centers, shops and closed spaces. With them, our operators will be able to move merchandise, set up stands and large tonnage products with great ease and speed.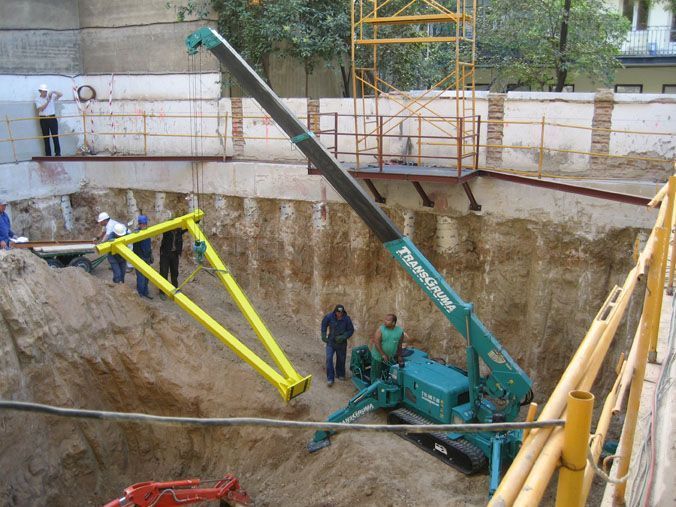 Elevation of metal structures
Thanks to the technical characteristics of the telescopic mini spider cranes, we can face floor assemblies with weight and lifting limitations on metal structures.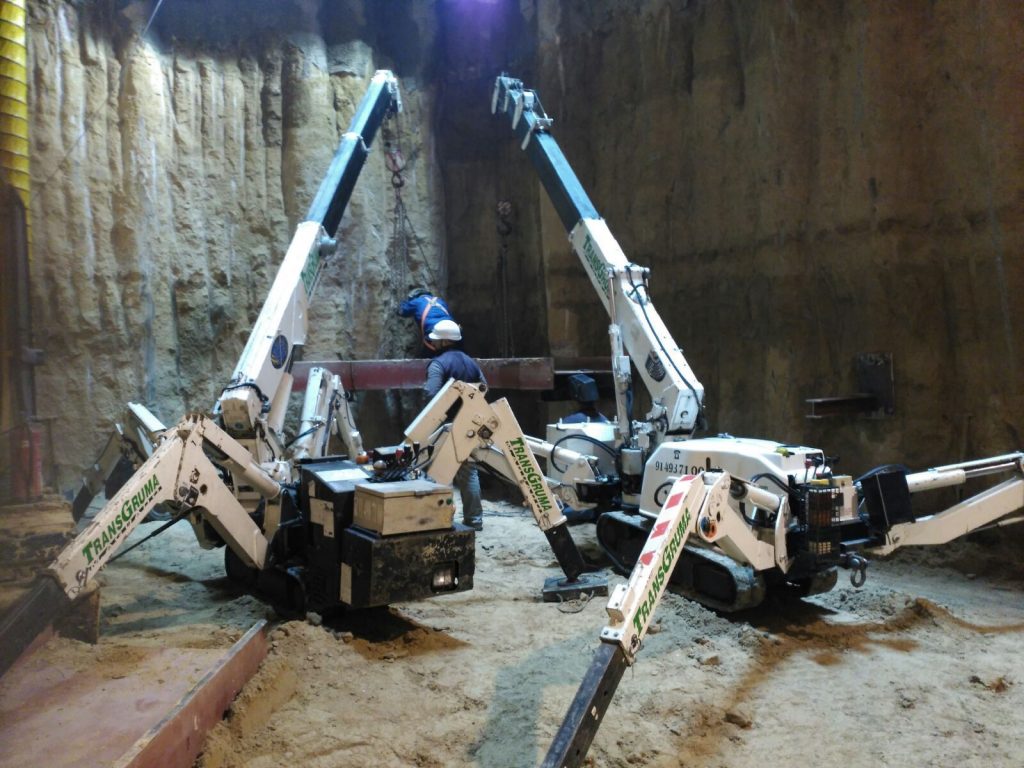 Formwork and concreting Works
Telescopic spider mini cranes have great load capacity and maneuverability. With it we can work in places with complicated accesses and mount structures and formwork for foundations and concreting.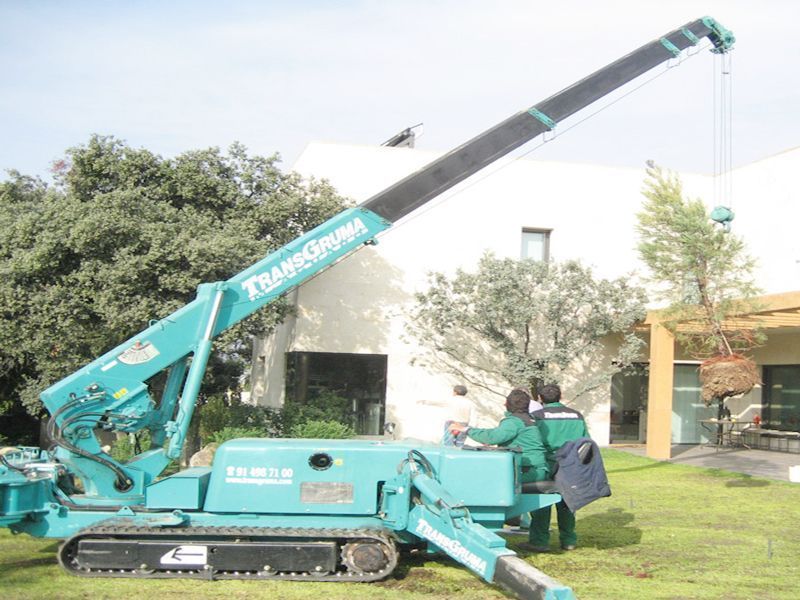 Landscaping and urban design
We work in the placement and transport of landscape and natural elements, both public and private. One of the great advantages of the small size of the mini spider cranes is that you can work on public roads without having to cut off traffic.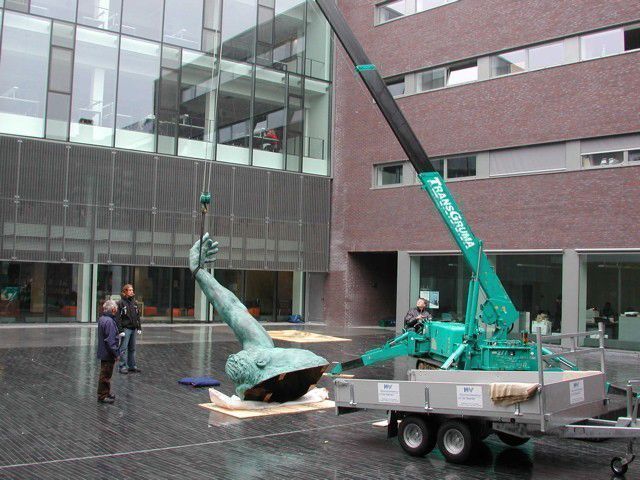 Maintenance of artistic heritage
Versatility and precision for fine art movements and delicate loads. With the telescopic spider mini cranes we carry out exhibition assembly works, placement of monuments and maintenance of historical heritage, parks, cemeteries, etc.
If you want information about any of our services, do not hesitate to contact us by filling out the following form or through our telephone or email.